de la Bahia Waterfront Condos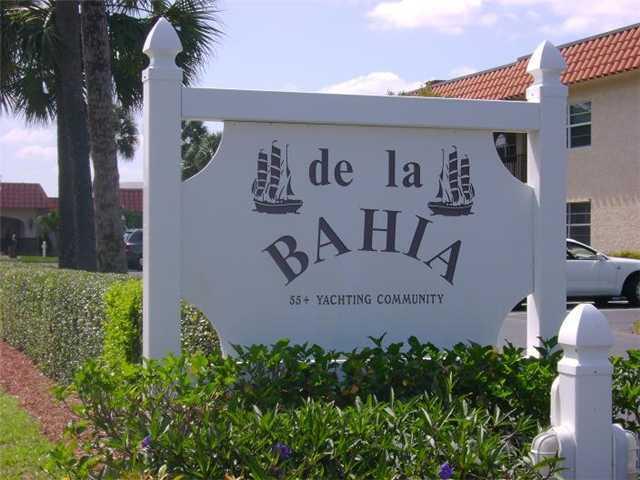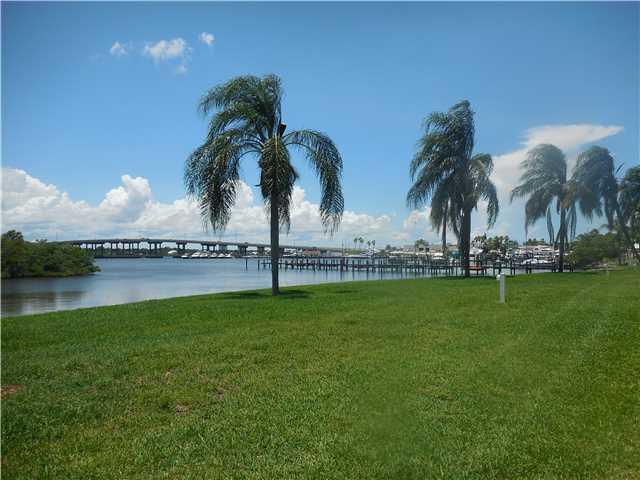 de la Bahia Waterfront Condos
The de la Bahia condo complex is located on Kanner Hwy just west of Monterey Road in Stuart which is in Martin County, Florida. This waterfront 55+ boating community lies on the shore of the south fork of the Saint Lucie River which also becomes the Okeechobee Waterway as it goes west.
The condos consist of 1 bedroom 1 and 1/2 bath, 2 bedroom 1 and 1/2 bath, and 2 bedroom 2 bath condos.  Condo fees range from $396.00 up to $488.00 a month (depending on unit size) as of September 2023.  De la Bahia permits one small (under 20 lbs.) pet per condo.  These fees include Cable, Common Areas, Grounds / Plants, Insurance-Bldg, Lawn Care, Maintenance Exterior, Reserve Funds, Roof Maintenance, Sewer, Trash Removal, and Water.
This prime location is approximately 40 minutes North of West Palm Beach, and 100 miles north of Miami. Very conveniently located near many restaurants, stores, and medical facilities.
The de la Bahia condominium complex is made up of 303 residences, 231 docks, a pool, a clubhouse, shuffleboard courts, and a yacht club for the residents. The marina is for the use of residents only, and for those condos that don't have a deeded dock, there are vacant ones available for use.  Rental charges for the use of docks are not allowed, so there won't be any charges.
There's a very active winter season, which normally includes two dinner dances a month, golf and bowling leagues, bingo, euchre, bridge, exercise class, knitting & stitching. The pool is heated and is a great place to meet people, swim, sunbathe, or even join in playing a board game of your choice. And the library has a good selection of books to read if you prefer to enjoy a quiet peaceful afternoon.
The Yacht Club has monthly meetings with a guest speaker, raft-ups, picnics, luncheon cruises, gambling cruises, two socials, and for the last few years has sponsored a 3 to 5 day cruise in January. Membership is open to de la Bahia renters and owners only, boat ownership is not required and dues are very reasonable.
Click here to see the available condos for sale in de la Bahia