Oak Ridge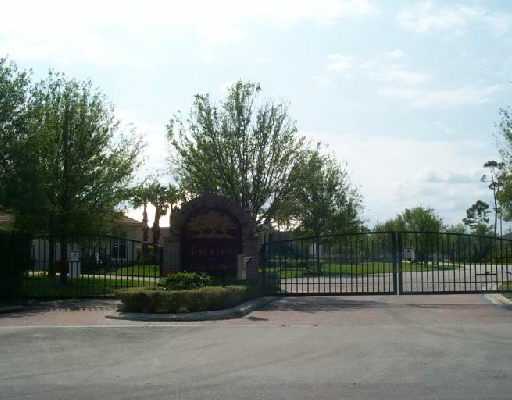 Oak Ridge Real Estate in Palm City Florida
Oak Ridge homes for sale:
When you begin the search for a new location to purchase a home you should start your selection process with Martin County Florida and Oak Ridge real estate. Nestled in a small corner of Palm City properties, Oak Ridge has a lot of qualities and character that should make it stand apart from the rest of the communities. The tranquility of Oak Ridge real estate is upheld in the fact that this neighborhood is made up of only 224 homes. In addition to the tranquility, the location has a close proximity to multiple features.
A wonderful and top notched school district repeatedly recognized for its achievements
Two major thoroughfares in Interstate 95 and Florida Turnpike
World-renowned golf courses
Strong involvement and participation in cultural and art activities
Miles and miles of pristine beaches and splendid parks
The community comprising Oak Ridge real estate is an immaculate vision. Tree-lined streets and cul de sacs connect the superb homes that are located on either preserves or on lakes or ocean access canals. With waterfront properties and non-waterfront sites as one of the options in Oak Ridge real estate, the choices are up to you. Regardless these private home sites all come with the traditional sense of community. The amenities are another reason to set this neighborhood apart from others.
Gated neighborhood
Club house
Pool
Tennis courts
Deep water access boat ramp
There is a mandatory Home Owners Association which will maintain the value of the properties within Oak Ridge real estate as well as be a communal voice for any and all necessities.  The HOA offers reasonable quarterly dues in order to provide many of the accommodations the residents in Oak Ridge covet.  Some of these items include basic cable television, landscaping, regular maintenance of all common areas, gate provisions such as functionality and maintenance, and various other funds.
Recent Oak Ridge home sales:

In addition to all the luxuries and amenities found within Oak Ridge real estate properties, the surrounding areas offer just as many features. In fact, the community calendar is filled with different activities for twenty-eight out of the thirty days in a month. Via the chamber of commerce site for Palm City Florida, more than 10 pages of information are dedicated to the vast opportunities through clubs and organizations. This certainly solidifies the idea of community involvement when looking at Oak Ridge properties.
As of September 2023, the HOA fees for Oak Ridge homeowners are $197.00 a month.  These fees cover Basic Cable, Common Areas, Common R.E. Tax, Management Fees, and Reserve Funds.  Oak Ridge is a pet-friendly community with no specific restrictions.  Rentals are allowed with some rules relating to duration and frequency.
The businesses and industries of Martin County, including Oak Ridge vary from healthcare to education to retail and aerospace. This wide variety makes employment manageable and available. Some of the leading employers are:
Martin Memorial Health Systems
Martin County School District
Publix and Winn Dixie supermarkets
Armellini Express Lines
Home Depot and Lowes Home Improvement
Vought Aircraft and Turbo Combustor Technology
Seacoast National Bank
All of these pieces of information can lead you to the conclusion that this area does stand alone for its quality and luxuries found within a neighborhood. So call us today and let us help lead you to the right piece of Oak Ridge real estate.
Search for Oak Ridge Real Estate
.
Click here to view recent Oak Ridge market reports
.