Snug Harbor West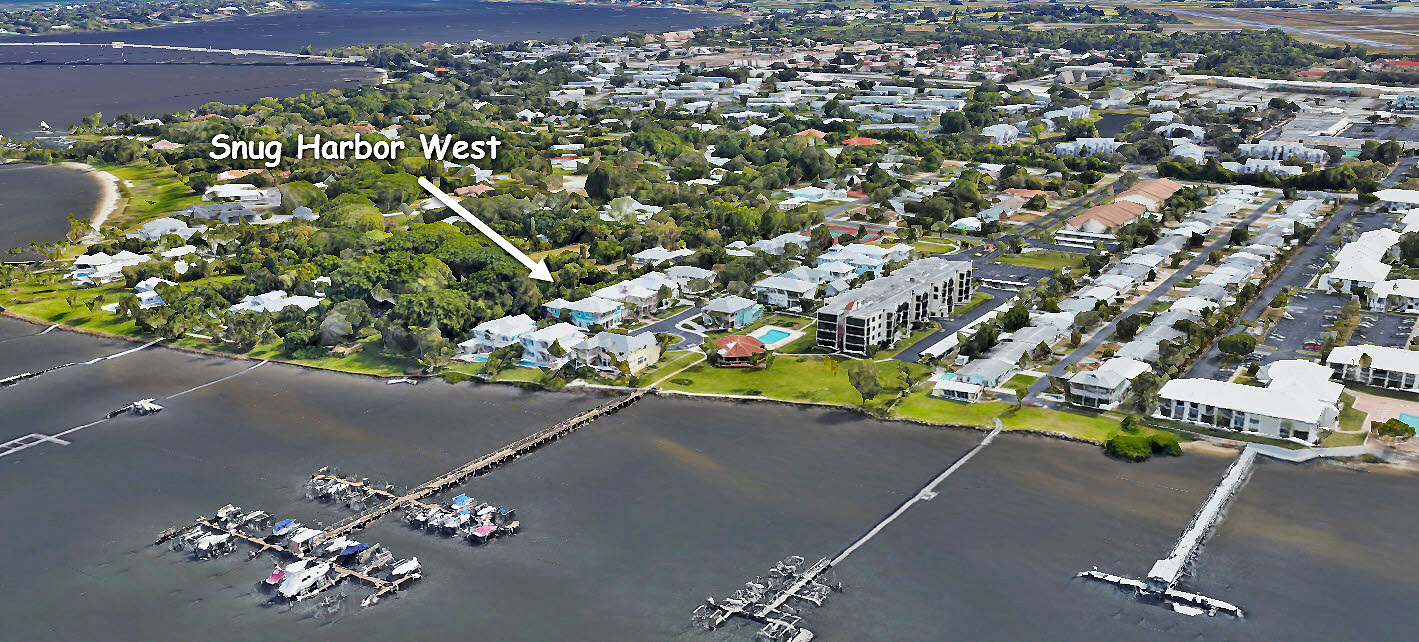 Snug Harbor West
Snug Harbor West homes for sale:
Snug Harbor West is a gated community of 17 home sites each with a deeded dock on the shores of the Saint Lucie River in a very convenient in town location in Stuart FL yet still in a quiet and peaceful location.  At this writing (September 2017) there are 11 homes in this community with 6 vacant lots (none of which are currently available for sale).
These homes were constructed from 2003 till 2013 and range in sizes from a 3 bedroom, 2 bathroom home with 2,420 sq. ft. per living area up to 6,795 sq. ft. two story home which includes guest quarters.  All of these homes are of a Key West style which is a requirement of the Homeowner's' Association.  As of September 2022, the HOA fees are $408.00 per month which includes the common areas, gated entry, community pool, tennis courts and waterfront area.  Snug Harbor West is a pet friendly community with up to 2 large pets permitted per home.  Rentals are also allowed with some restrictions.
The community pool and tennis courts are shared with the neighboring Four Winds on the River condo community.
Recent Snug Harbor West home sales:

Deeded docks extend into the Saint Lucie River with a finger pier and lifts are permitted.  Docks are suitable for various size boats up to a maximum of approximately 35' depending on the boat and the draft.
Children in Snug Harbor West currently attend the J.D. Parker Elementary School, Stuart Middle School, and the Jensen Beach High School.  This excellent location is just about 2 miles from Stuart Beach as well as about the same distance from historic downtown Stuart.  Also, close to shopping, restaurants, medical facilities and professional offices. 
Snug Harbor West homes don't often come on the market but you can click on this link to see if any are currently available for sale.  Or, check here for any vacant lots for sale.
.
.