Hutchinson Island
When you start to think of island living there are a great deal of places that come to mind. One that might not, but is certainly noteworthy is a small barrier island off Florida's eastern coast.  Hutchinson Island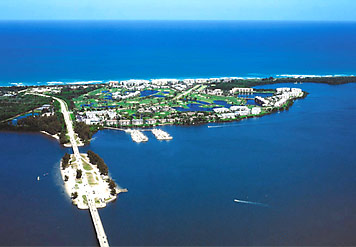 real estate is surrounded by the Atlantic Ocean, St. Lucie Inlet, Indian River and Fort Pierce Inlet.
Enjoy Plenty of Water Sports on Hutchinson Island
These waterways undoubtedly offer a unique quality to Hutchinson Island properties that might not been found elsewhere. For instance, the water activities that accompany the Hutchinson Island real estate market can include:
Boating with anything from marinas, ramps, yachting, sailing, rentals and tours
Fishing in numerous ways like pier, surf, inshore, offshore and fine bait and tackle stores
Diving with dive shops, dive sites and artificial reefs
Surfing from schools for learning and shops for supplying equipment needs
Kayaking and canoeing and the places to rent either
Pristine Beaches and Beautiful Vistas on Hutchinson Island
Of course the pristine beaches that are a by-product of all these waters is enough to keep some residents of Hutchinson Island real estate completely satisfied. There are a multitude of public beaches with a lot of the extras that are not always found in a public beach setting. These include bathrooms, showers and picnicking areas. A sense of pride is taken by the locals in each beach and the beautiful scenery will not go unnoticed. These beaches also offer some unique characteristics. Walton Rocks Dog Beach is pet friendly. So you can enjoy the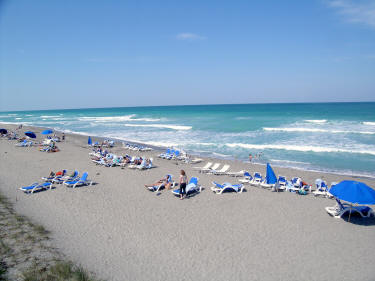 companionship of man's best friend as you soak in the serenity that this aspect of Hutchinson Island real estate has to offer. Since the natural beauty of these beaches has so much to offer why not consider a beach wedding. There are several locations and establishments that will work with you to plan the perfect day in the perfect setting. The beaches in this vicinity also are one of the few areas in the state of Florida that offer the tranquility of horseback riding directly on the waterfront property. Whether you are experienced or a novice your needs will be met. This experience is just one more reason Hutchinson Island real estate is a unique place to call home.
Golfing on Hutchinson Island in Florida
Golfing is another one of the draws to Hutchinson Island real estate. If your game needs a major overhaul or you want to fine tune some of your skills the PGA Learning Center is in your grasp. PGA golf courses and public golf courses give every player a chance to add variety to the game. The PGA Historical Center of Port St. Lucie is another wonderful attraction for the area and offers a deep look into the history of the game through exhibits and information.
Hutchinson Island Real Estate for Sale
Hutchinson Island real estate has a lot to make the properties highly sought after. The homes in the Hutchinson island real estate market also offer the same sense of quality and allure.
Townhouses and condos with beach access or Intracoastal waterway access
New construction to allow freedom in your decision making
Single family homes in established neighborhoods
Beachfront lots to make a dream become reality
Upper-scaled estates that supply the elements of finer living
Affordable houses to allow the realization of a quaint island lifestyle
The choices seem to be endless. However, with our expert knowledge and professional service the opportunity for owning a piece of Hutchinson Island real estate is within your reach.
So contact us, the Gabe Sanders real estate team, today to get your Hutchinson Island home buying process started!